New integration with Datto Networking 
With IT environments growing more complex every day due to increased connectivity, the number of devices that need to be managed has risen as well. Keeping track of everything is becoming progressively harder, putting the network security of organizations at risk.
That's why comprehensive network visibility is absolutely vital in this day and age.
You can now boost visibility by auto-documenting critical Datto Networking details directly in IT Glue, where the rest of your IT documentation resides. This makes it easier than ever to thoroughly understand your IT environment by bringing in gear information next to your passwords and other assets.
All your critical network details in one pane 
To maximize your team's efficiency, you must have all your information in one pane – a single source of truth. Additionally, working out of a single tool will help your organization avoid human errors and wasting time switching between different tabs.
Deep network visibility with auto-documentation of your hardware and critical details will lower the time to troubleshoot unexpected problems by having the info you need at your fingertips. With this new integration, effortlessly understand your managed IT environments by viewing Layer 2 and Layer 3 Datto Networking details in a single pane for your switches, routers, managed power devices and access points.
Enrich IT Glue Configurations with the contextual Datto Networking hardware details you need to resolve any issues, including fields such as Gateway IP, Uptime, Last Check-In, Enabled Ports, Latitude/Longitude and more.
For an accurate, up-to-date overview of all assets in your IT environment, you can easily match Datto Networking devices to existing IT Glue Configurations or seamlessly create new ones in moments.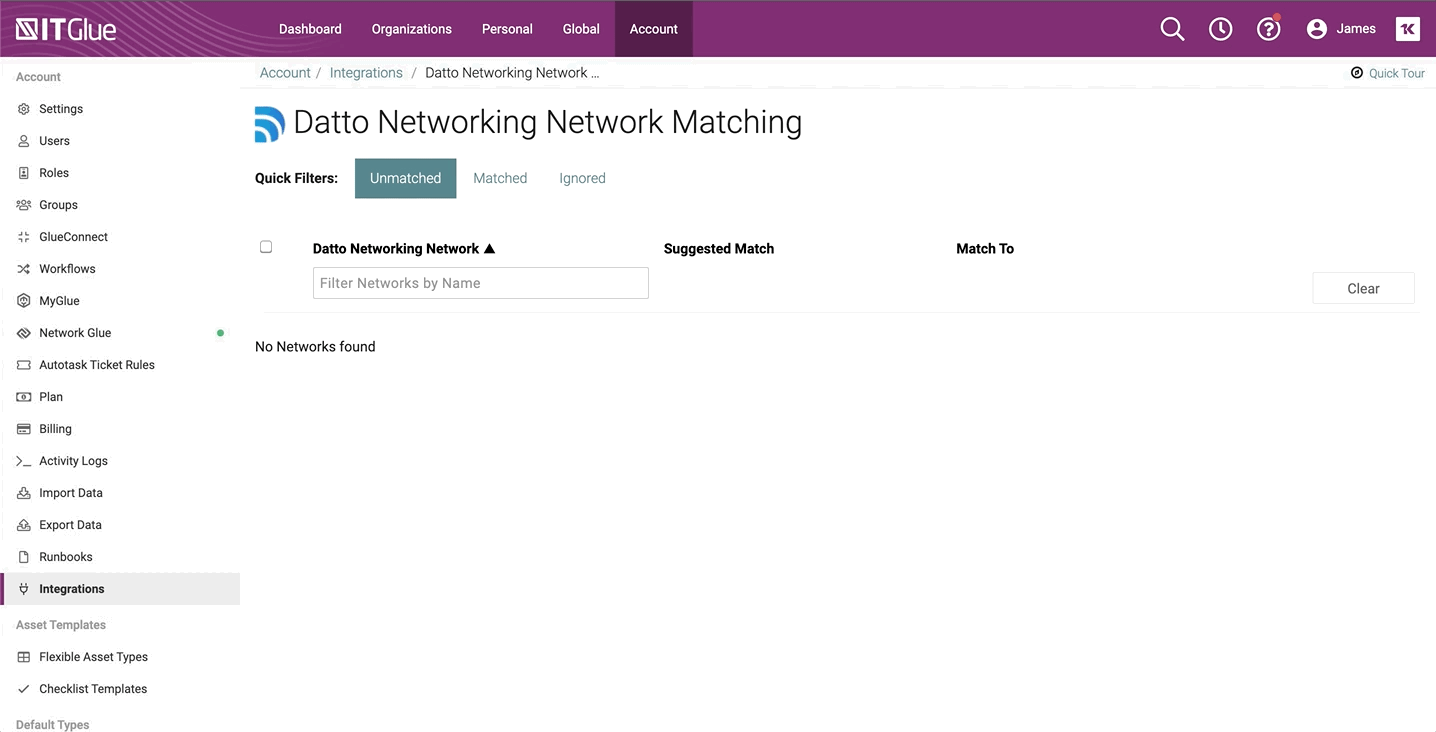 Auto-document your entire network with Network Glue 
Datto Networking, combined with IT Glue and Network Glue, is the perfect trio for providing complete network visibility. This also complements your RMM integration by bringing together critical RMM and Networking data next to your IT documentation.
Being the automation engine of IT Glue, Network Glue will automatically:
Document your unmanaged, hybrid and virtual devices.
Document your Active Directory Users and Security Groups.
Rotate Active Directory password on-demand (Coming in 2023).
Document ports and connections.
Document an up-to-date network diagram.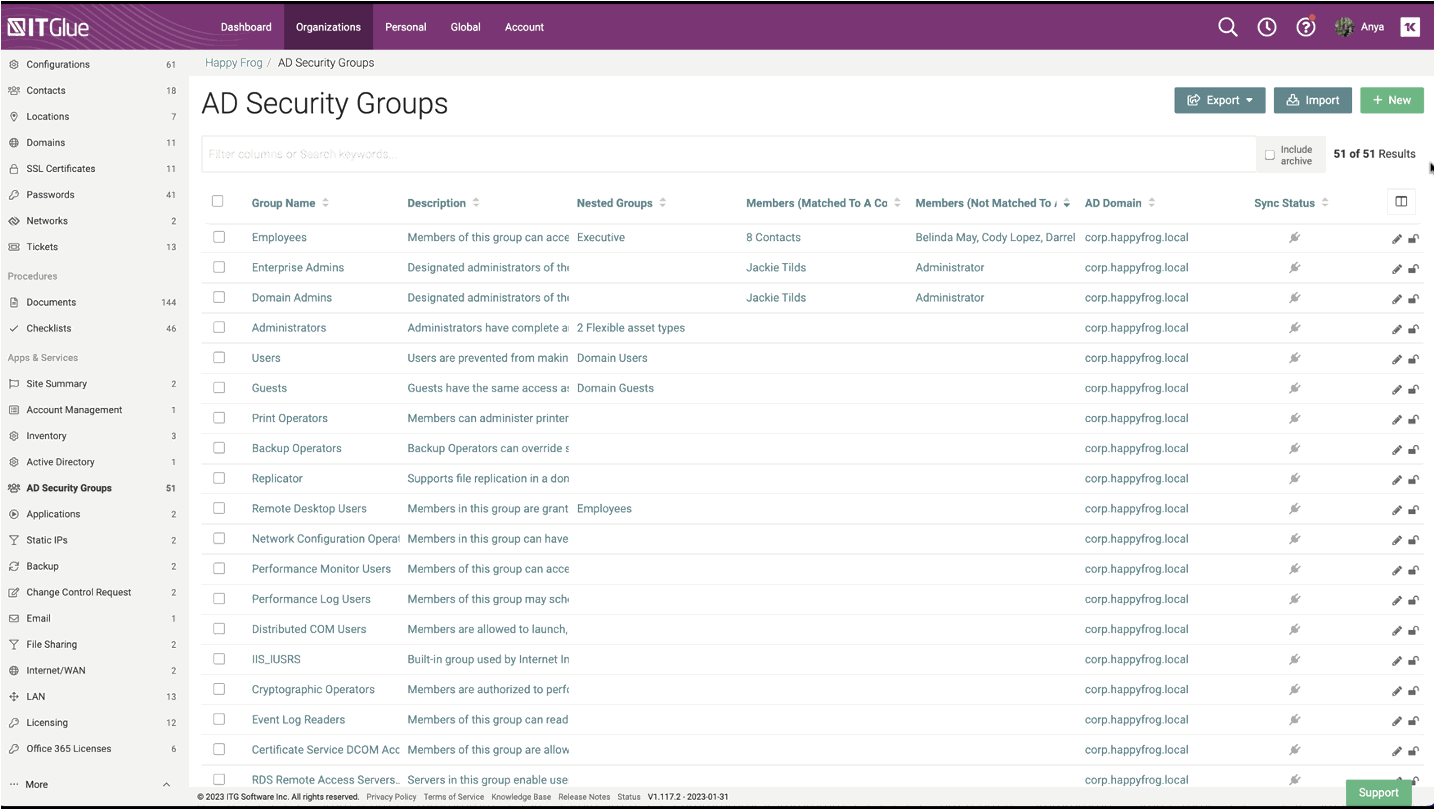 Keep your IT environment secure with real-time data  
For organizations of all sizes, the network is integral to ensuring cybersecurity. Due to substantial growth in connectivity, things have changed a lot in a short amount of time. So, how do organizations protect something so vast and ever-changing? While there are several methods, network visibility is a great place to start.
Protecting your IT environment is hard if you don't know the devices you manage. Enhanced network visibility with the Datto Networking integration in IT Glue means you can view all your network devices next to passwords, SOPs and all other assets. This allows you to better understand how everything is connected and easily pinpoint any possible risks to your network.
You can view the most up-to-date Datto Networking device details with auto-sync whenever you open a device page. This helps you easily identify its status so you can immediately fix any possible issues.
Learn more about the Datto Networking integration in this Knowledge Base article.